Finally- a project post! I know it's been a while. We've been taking it easy lately around the house. A lot of rest & relaxation, and not much cleaning or project doing. We have cooked a lot though- as you can see by the stream of recipe posts I've had.
But that streak ends here. :)

Just wanted to share with you this vanity seat revamp that I am beyond excited about!
This little vanity chair belonged to my grandmother. I knew I wanted to take it home with me, even before we began cleaning her home. This vanity seat was always in her bathroom. It was rarely ever used, but it
is
was
definitely worn. It had the potential to look cute though- I promise!
Here are a couple of quick Before shots (taken with my iPhone)...
I simply took the chair outside (after it was housed in our garage for a few months), and wiped it down with a Magic Eraser. I then lightly sanded all over, because it had a little rust that made it rough in some places.
I then took a cheap-y bronzey-gold spray paint (from Dollar General, I think), and began spraying one light coat all over. I turned it upside-down first to get the underside...
I think that was the only photo I took during the spray paint process. Oh well. The best is yet to come. :)
Here are a few of the after-paint pics...
Love that bronzey-gold!
Then, I made a trip to Hob Lob & discovered that my local Wal-Mart actually had what I was looking for instead, and at a great price! (Don't get me wrong, I could die happy in a Hob Lob, but I could NOT believe Wal-Mart had more of what I was looking for, and for less money! This also marked probably the first time EVER I was actually excited about heading to Wal-Mart!)
Here is the awesome fabric I found at Wal-mart,
along with the quilt batting...
I only needed 1/2 yard = ~$2. Woohoo!
I was about to ask my granddad for his trusty staple gun, but I realized I could do this small project with glue. Hot glue that is. The seat is so small, and the fabric is not very thick, so it worked out really well. I do have a recover project lined up, though, that will require the help of a staple gun... more on that soon. :)
I also knew that since the seat of the chair was so flattened, I would want some "pouf". So, I grabbed up some high-loft quilt batting while at the "dreaded" Wal-Mart for $4, and I was well on my way.
I unscrewed the seat to the frame easily, then started wrapping & gluing, first with the quilt batting, then the fabric.
Here are more pics, in steps, of the seat recover...

(Daisy girl was my trusty helper.) :)

And now, the final Before & After...
More After pics that I love...
I'm so happy with it...now I just have to find a place for it, as it is with most of my other projects. :)
Some personal updates: Lots of things have happened since my last post. My best friend Jenn is now a mommy! I cannot wait to meet little Silas Finn!
Our kids' choir had their end-of-year program, and it was wonderful! Those sweet kids are such a blessing to me.
I am gearing up this week for Sheena's wedding on Saturday! I cannot wait to share in her special day. The pampering has already started- I got my nails done yesterday, and am getting my hair done Saturday morning. What an awesome reason to pamper yourself, right?!
I guess my next post will be filled with pics of the wedding!
Can't wait!
Linking the project up to...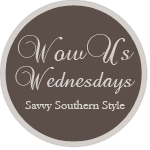 ...and many others!